Amazing Corporate Event Ideas
The best part?
At Cold Stone we have new corporate event ideas to help your audience feel enthused by making your next event completely different from all those before it.
Impress your attendees with catering food trucks from Cold Stone ice cream to hold an event they will never forget.
Watch: How to create an unforgettable event?
"Cold Stone Tamiami, franchise owner, George Koukourinis explains in this video that at all employee appreciation events they create a custom Cold Stone Creamery creation for every single one of your employees."
The frozen treats from Cold Stone fit perfectly in for any corporate event ideas  — it doesn't matter if your serving other food, nor if attendees number one hundred or just a handful.
That's not all
Although a food truck is obviously a great option for a casual event, it can also add a little fun to a formal occasion without changing the mood too much.
Plus, everyone can appreciate ice cream, shakes, and other desserts — especially when they are this delicious.
Why does this matter?
A corporate event is a reflection on how you run your company, how you cherish your employees and your hopes for the future.
With a Cold Stone ice cream food truck, you send a clear message: you are unique, you value quality, and you want your employees to enjoying working for you.
Find out how catering food trucks will transform your next corporate event into an exciting, engaging gathering!
Call George today at Cold Stone Miami Food Trucks at 305-842-3081 to discuss corporate event ideas.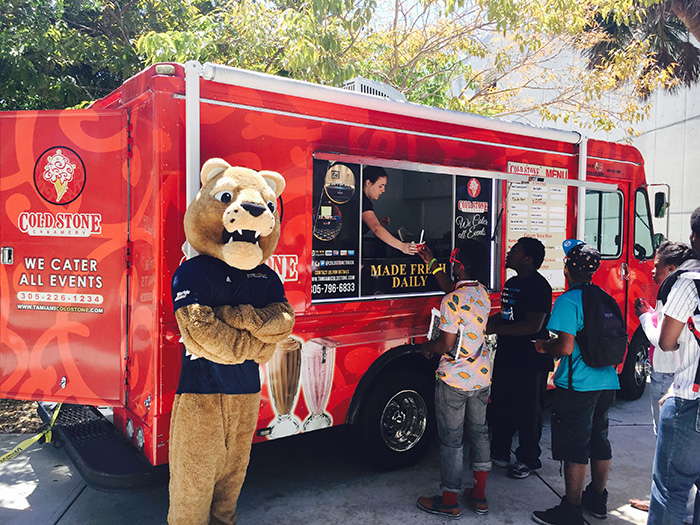 Corporate Event Ideas